Summer Fly Fishing Bliss at Noontootla Creek Farms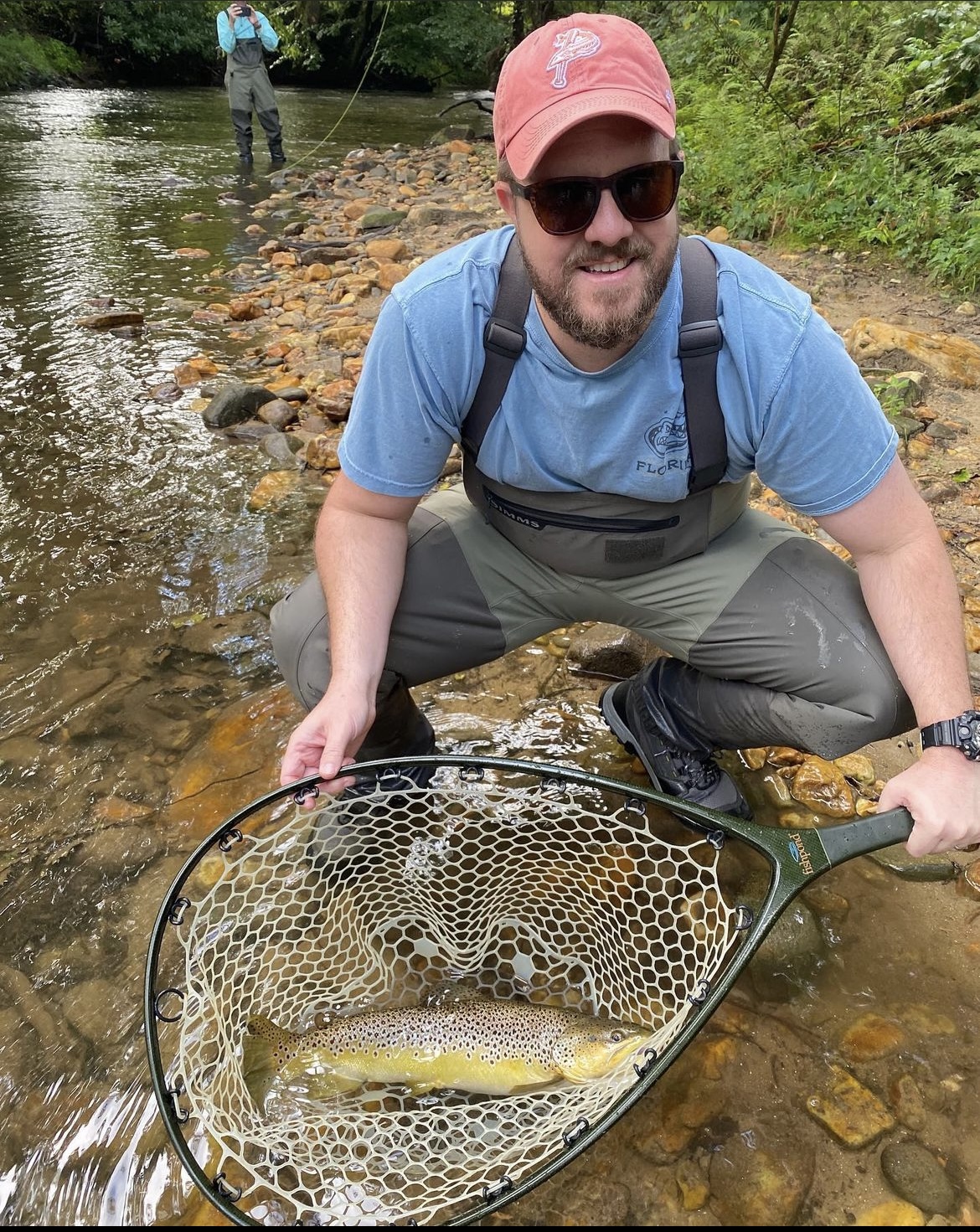 Surrounded by the captivating allure of the North Georgia Mountains, Noontootla Creek Farms offers an ideal retreat for fly fishing enthusiasts seeking an unforgettable summer adventure. With its pristine waters, abundant trout population, and stunning natural surroundings, Noontootla Creek Farms is a haven for those who appreciate the art of fly fishing. Join us as we dive into summer fly fishing at this remarkable destination.
The Pristine Noontootla Creek:
Noontootla Creek, winding its way through the heart of the farm, is a true angler's paradise. Its clear, cool waters are home to an impressive population of rainbow, brown, and brook trout. The creek offers a diverse range of fishing environments, from tranquil pools to cascading riffles, providing ample opportunities to test your skills and reel in some impressive catches.
Exceptional Fly-Fishing Opportunities:
Noontootla Creek Farms is renowned for offering exceptional fly fishing experiences. Whether you're a seasoned angler or a beginner looking to learn, the farm provides various options to cater to your preferences. Choose from private trophy water sections, stocked fishing areas, or explore the creek's public access points. With its diverse fishing opportunities, Noontootla Creek Farms ensures an unforgettable adventure for fly fishing enthusiasts of all levels.
Professional Guidance and Instruction:
For those seeking to enhance their fly fishing skills, Noontootla Creek Farms offers professional guidance and instruction. Experienced guides are available to assist you in navigating the creek's waters, sharing their expertise on casting techniques, fly selection, and reading the water. Their insights and personalized instruction will not only improve your technique but also increase your chances of success on the creek.
Fly fishing in the North Georgia Mountains during the summer provides unique advantages. The warm summer months bring an abundance of insect hatches, attracting hungry trout to the surface. The longer daylight hours offer extended fishing opportunities, allowing you to cast your line well into the evening. The serene mountain landscapes and refreshing mountain air create an ambiance that enhances your fishing experience.
Noontootla Creek Farms offers more than just exceptional fly fishing. Take advantage of the farm's beautiful surroundings by exploring its hiking trails, where you can immerse yourself in the natural wonders of the North Georgia Mountains. The farm also provides opportunities for other outdoor activities, such as sporting clays, making it an ideal destination for those seeking a well-rounded adventure.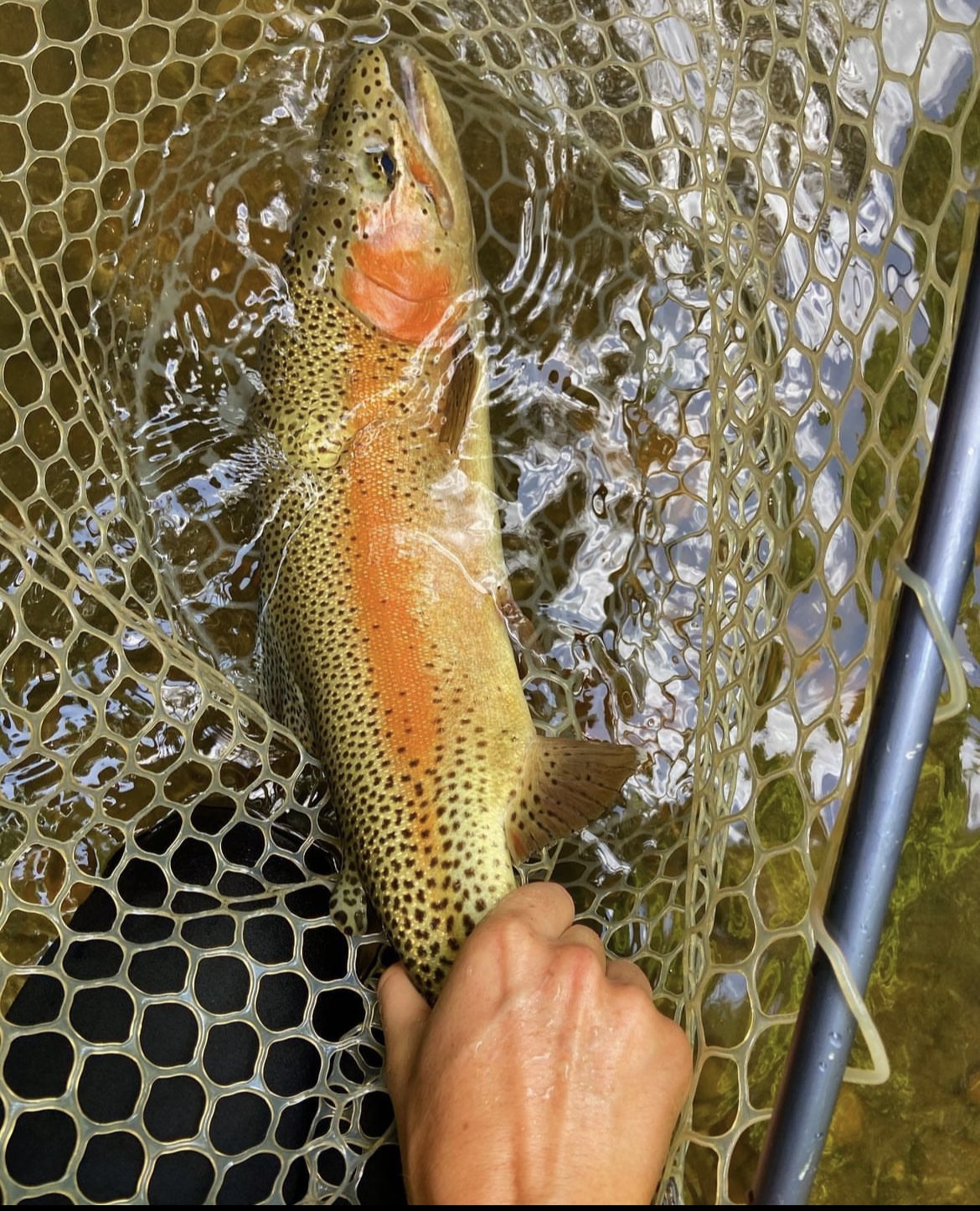 Summer temperatures have a significant impact on fly fishing dynamics, influencing both the behavior of fish and the strategies employed by anglers. As the mercury rises, trout tend to seek cooler waters, often moving to deeper pools or shaded areas of the stream. They become more sluggish during the hottest parts of the day, making them less active and less likely to strike at a fly. Therefore, it is advisable to focus your fishing efforts during the early mornings and evenings when temperatures are cooler, and fish are more active. It's also important to choose your flies wisely, opting for patterns that imitate insects prevalent during the summer months. Additionally, be mindful of water temperature, as warmer waters contain less dissolved oxygen, which can affect fish metabolism. By adjusting your approach to adapt to the effects of summer temperatures, you can increase your chances of success and make the most of your fly-fishing adventures. Here are some pro tips to protect trout during the summer heat: Check water temperatures regularly, opt for early morning fishing, use barbless hooks, tie on heavier tippets to fight fish faster, skip the photo op, and keep fish wet!
Noontootla Creek Farms in the North Georgia Mountains is a fly fishing haven that promises an unforgettable summer adventure. With its pristine waters, abundant trout population, professional guidance, and modern facilities, it offers everything a fly-fishing enthusiast could desire. Immerse yourself in the beauty of Noontootla Creek, hone your skills, and create lifelong memories in this breathtaking slice of nature. Whether you're a seasoned angler or a curious beginner, Noontootla Creek Farms invites you to embark on an extraordinary fly-fishing journey in the heart of the North Georgia Mountains