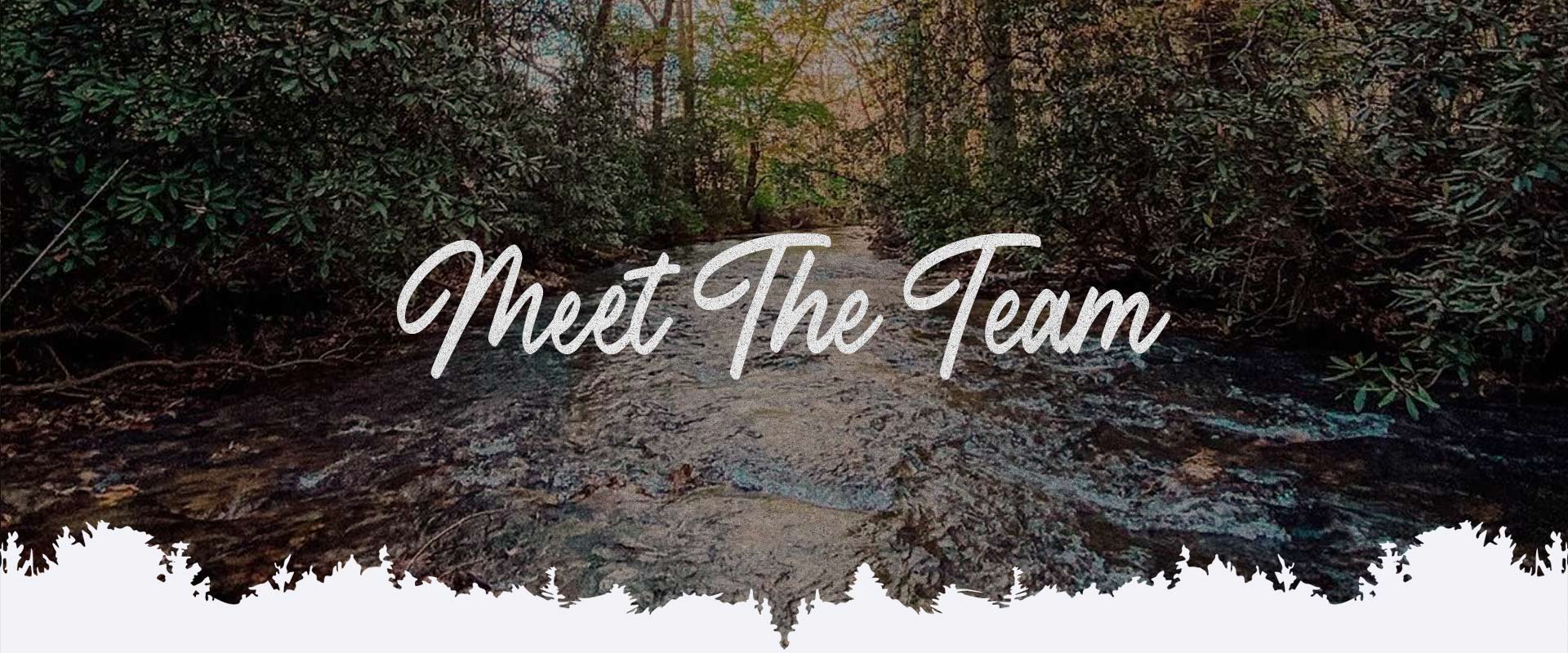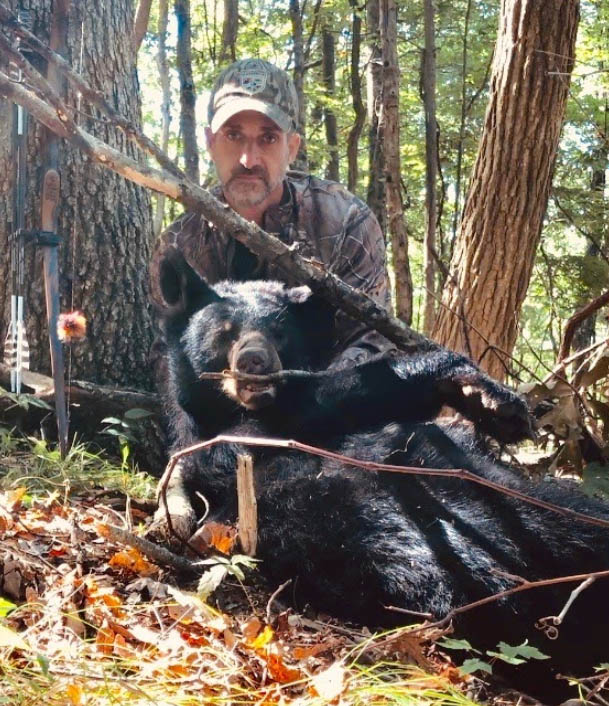 Tee Patton
Farm Manager
Tee has been managing all farm activities & development since he came on board in 2008. He leads the team in managing the property and all business orders. Tee has a plethora of environmental knowledge that helps lead the way in all of our projects. In his spare time he guides bear hunts and carves anything from bowls to benches. Though Tee is very passionate about NCF, his greatest pride is his wife Jennifer, and two kids, Lola & Coleman. You'll often find Coleman in Tee's shadow working around the farm.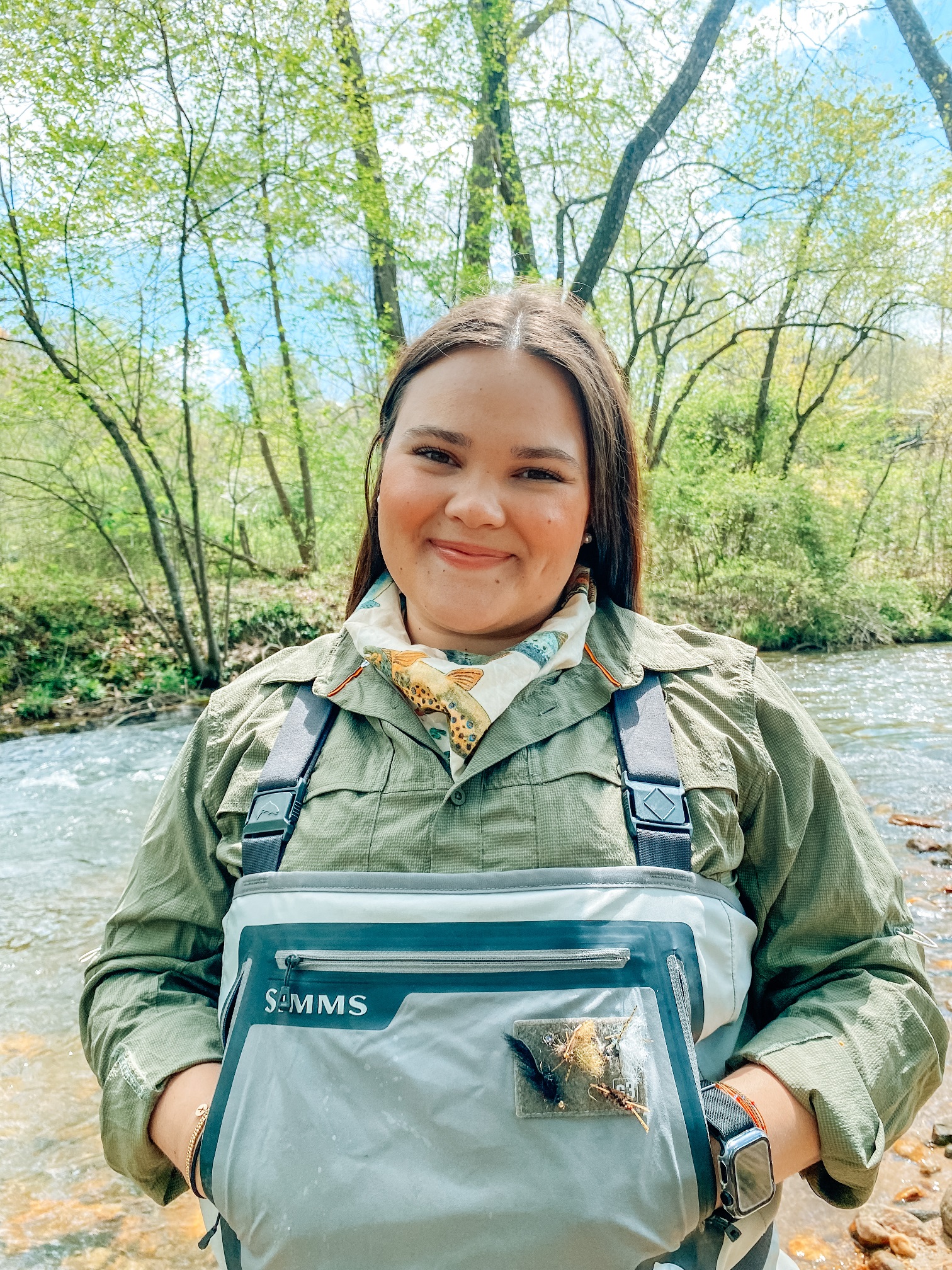 Emily Owenby
Farm Operations
Born and raised on Noontootla Creek Farms, Emily Owenby manages all bookings, coordinating meetings & events, and communicating with guides & outfitters. If you can't find Emily in the office, you'll find her in the water guiding a trip of her own. She attended Montana Fishing Guide School in April of 2021 and is licensed to guide there as well. Growing up on Noontootla Creek has given her a unique perspective of the water she lives & works on, always ensuring her clients have a great time as she shares her home with them. As a guide, she prioritizes learning technique all while teaching her clients to be conservationists through fly fishing. Emily graduated from the University of North Georgia, majoring in Business Administration & Environmental Science to perfectly equip her for her family's business. With a passion for the Noontootla watershed, Emily has founded the Noontootla Conservation Initiative in order to conserve and protect her home waters. As the fourth generation of NCF, Emily strives to sustain this property and watershed for as long as she can, as well as she can.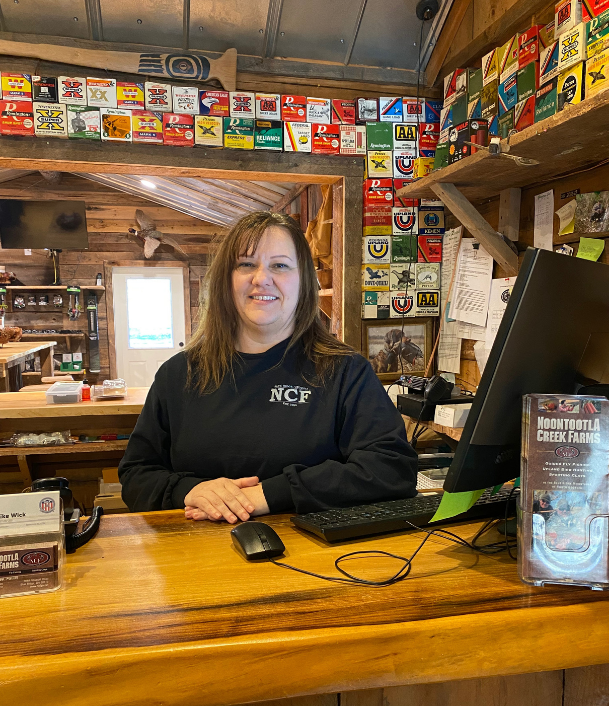 Melinda Barfield
Sales & Booking Associate
Melinda is a friendly face that you will find in the office booking trips, helping customers with retail, & assisting with event coordination. As a Blue Ridge native, Melinda pridefully shares her home with visitors, showing them all right stops to make while in town, including NCF. Melinda's pride & joy are her two children Avery and Allie. When Melinda isn't clocked in you'll find her snuggled up to her grandson, Motlee and caring for her parents.
Mitchell Owenby
Sales & Booking Associate
Growing up on the farm, Mitchell has learned the ins and outs of the company and the property. While working in the pro shop, he books trips, prepares hunters & fishermen for their day, and promotes sales for the sporting clays course. When Mitchell is off the clock you can find him on a bicycling adventure, playing with his chocolate lab Lilly, or racing his dirt bike. In addition, Mitchell is currently studying Business Management at the University of North Georgia in hopes of joining Emily in the family business.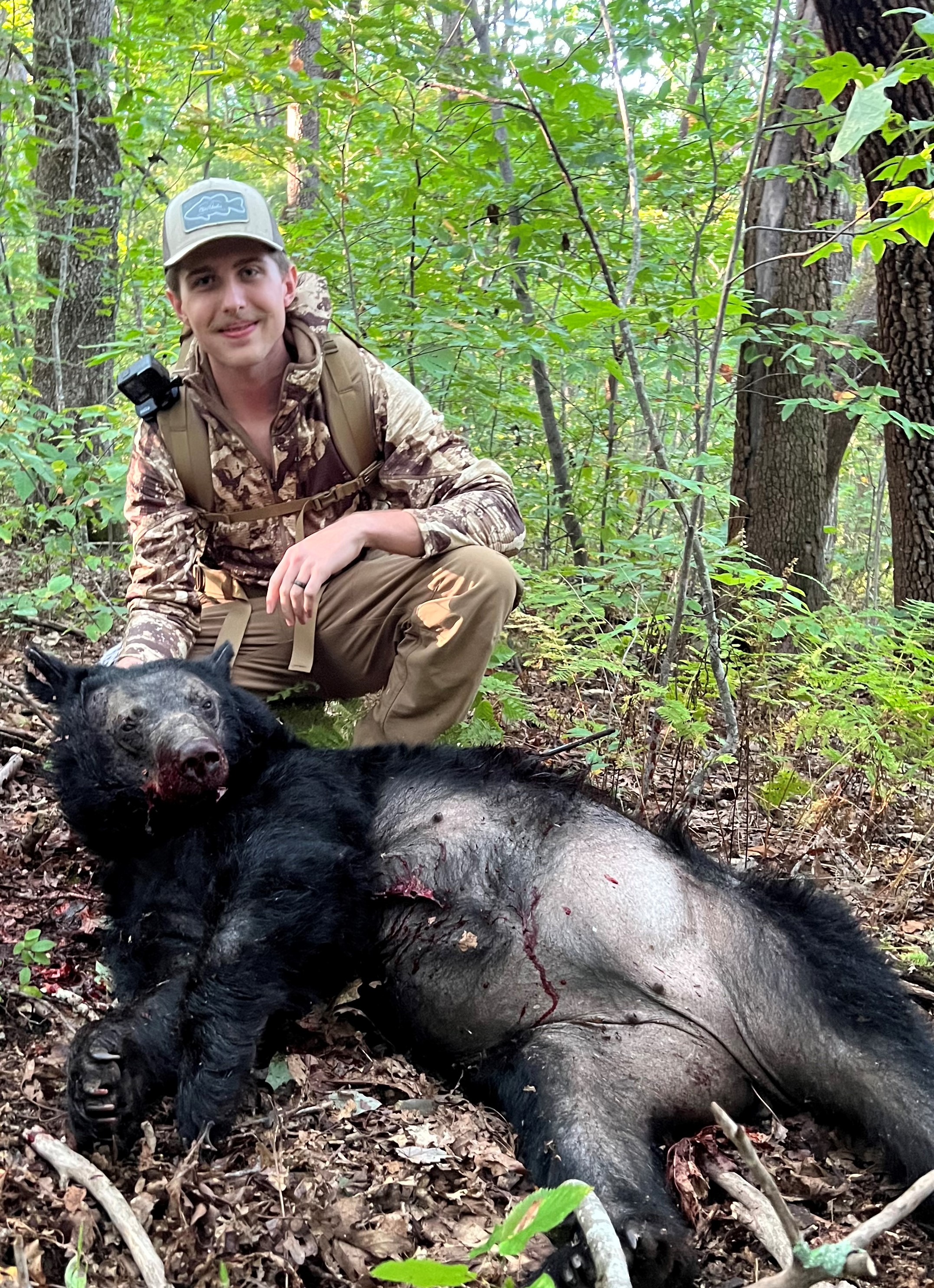 Vance Collins
Farm Maintenance
Vance works for NCF part time and is our go to guy for any kind of job around the farm. Along with his broad skill set, he is a great story teller and will be sure to make you laugh. Vance works as AEMT and Firefighter in Woodstock as his full time job, but really enjoys his job outside. When he's not busy working, you will find him spending time with his wife, Kelly, working on a new video or photo project, or spending time outdoors hunting and fishing.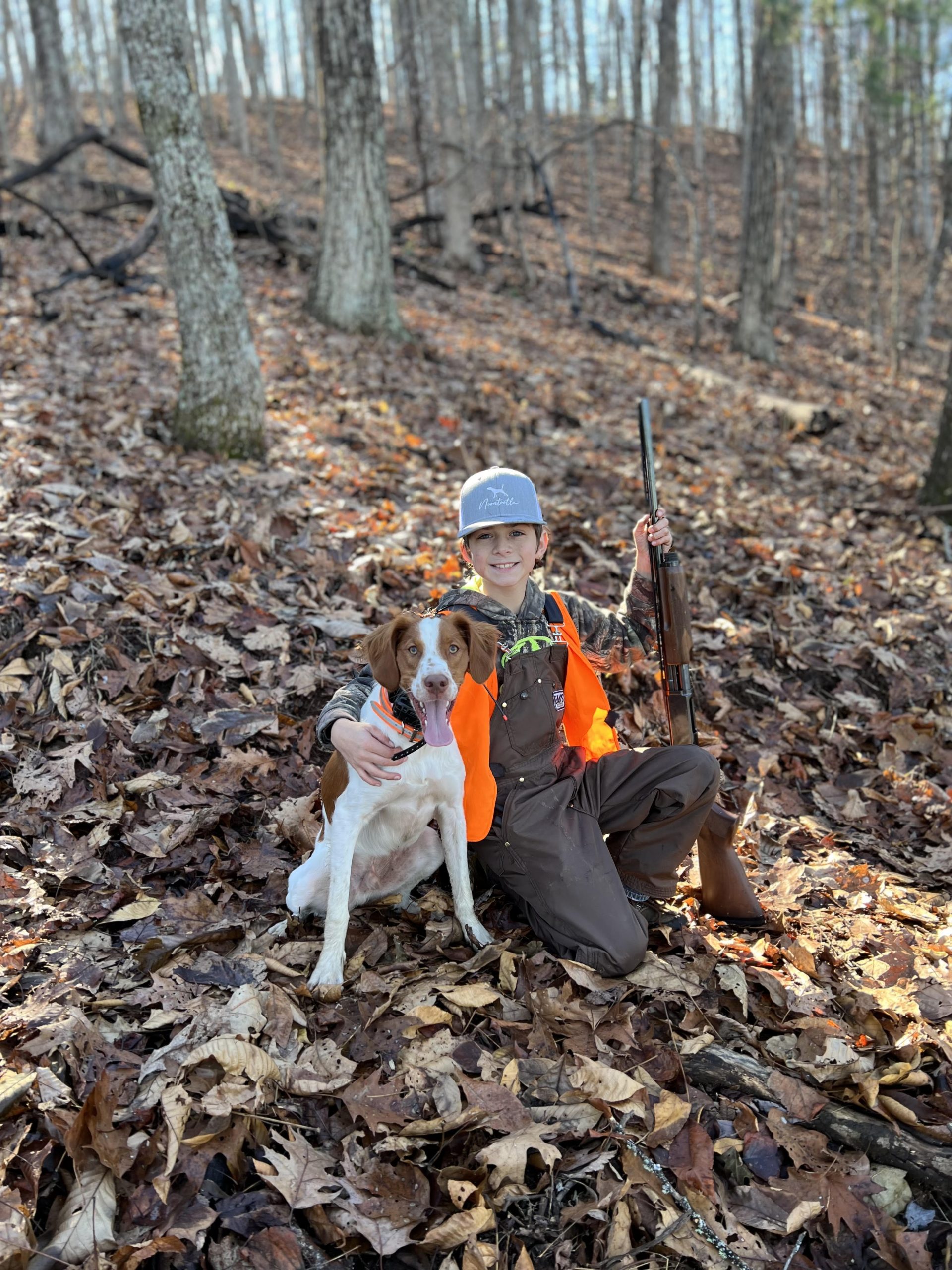 Coleman Patton
Farm Maintenance & Quail Hunting Guide
If you recognize Coleman, it may be because you have seen him around the farm with his dad & our manager, Tee. Coleman is the proud owner of Remi, a Brittany spaniel; Despite their young age, Coleman & Remi are both very accomplished on and off the field. While Coleman has lent a helping hand around the farm for quite sometime, we are pleased to see him transition into a guide himself. Your time spent afield with this up & coming guide is sure to be blast as he has been trained by some of the best outdoorsmen we know.
Cassie Spurling
Fly Fishing Guide
Cassie is a fly fishing guide in North Carolina and North Georgia and has been for over 8 years now. She grew up in the mountains of western North Carolina, was introduced to an outdoor lifestyle at an early age, and has been fly fishing since the age of 5 in the various rivers, streams, and lakes of western North Carolina and in the north Georgia region. As well as spending a good deal of time fishing out west. Cassie is involved with, and passionate about conservation and preserving our streams and rivers as well as ensuring a future for the sport of fly fishing for generations to come. Along with guiding Cassie has fished competitively, and attended Lee University in Cleveland, Tennessee on a fly fishing scholarship. She now resides in the mountains of North Carolina and continues to guide full time, is pursuing her CI certification with FFI, and promote the outdoor lifestyle that she is so passionate about.
Danny Waldrop
Fly Fishing Guide