As the crisp autumn air descends upon the North Georgia mountains, it's time to gear up for an exhilarating adventure that will make your heart race and your spirit soar. At Noontootla Creek Farms, we're thrilled to announce the upcoming quail hunting season, a cherished tradition that captures the essence of the stunning Blue Ridge Mountains. From November 1st to February 28th, we invite you to join us on guided quail hunting trips that promise an unforgettable experience in the heart of our scenic landscape.
Guided Quail Hunting Trips: A Journey into North Georgia's Wilderness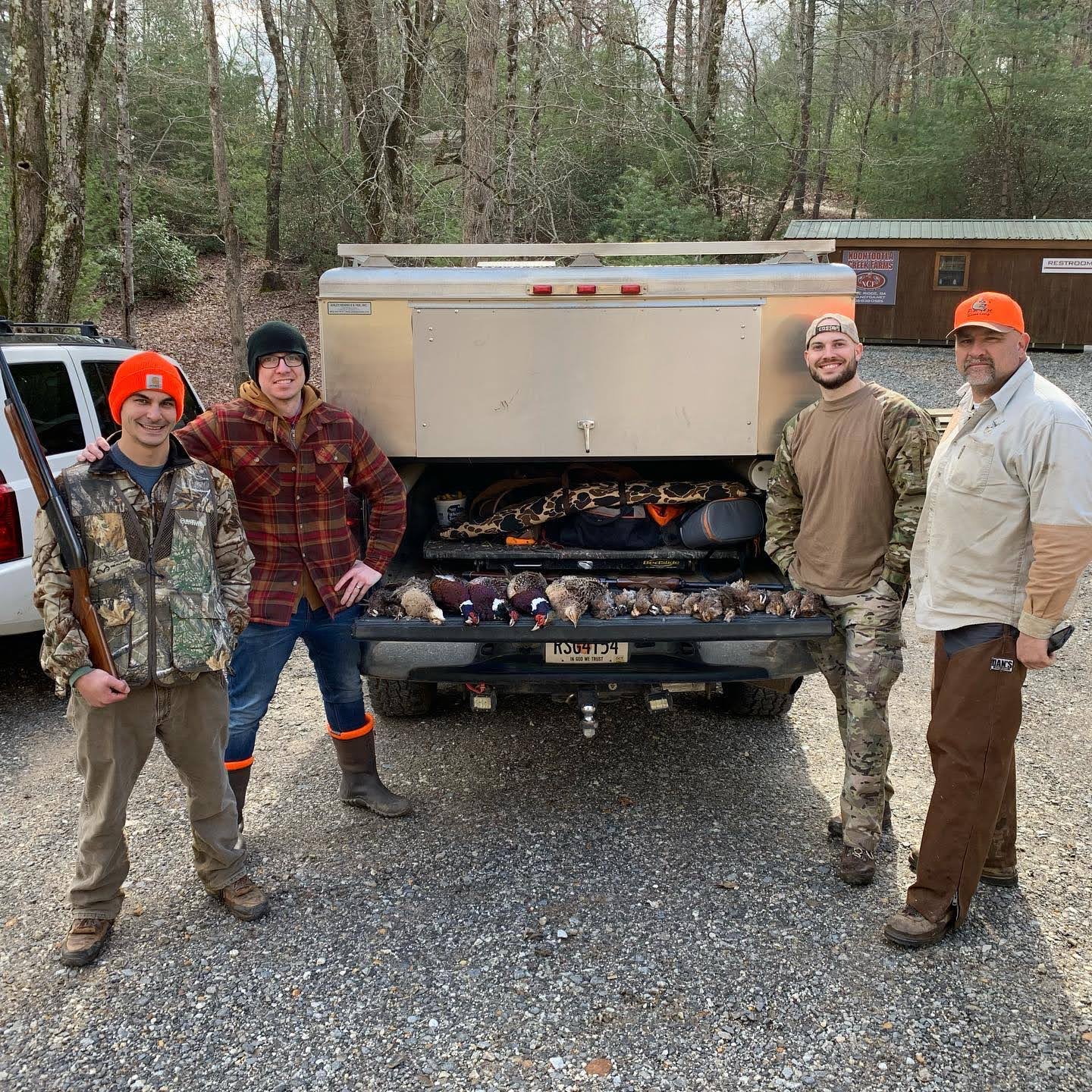 Walking through the whispering pines or venturing into the fields, accompanied by our trusted bird dogs, sets the stage for an adventure like no other. At Noontootla Creek Farms, our expert guides will lead you on a quail hunt across our private sections, allowing you to immerse yourself in the unique thrill of bird hunting in the North Georgia mountains.
Your adventure begins at our Pro Shop, where you'll meet your guide and fellow hunters. Before setting out on your quail hunt, we'll ensure your safety by having you sign waivers and watching a brief Hunter Safety video. Your well-being is our top priority.
Hunting Trip Options and Details
We offer two exciting quail hunting trip options to cater to your preferences and schedule:
Guided Half Day Quail Hunt: This package includes a knowledgeable guide, a skilled bird dog, and 12 quail to challenge your hunting skills. Half-day trips last approximately 4 hours and are available in both morning (8AM to 12PM) and afternoon (1 to 5PM) slots, depending on your convenience. Please note that trip times may vary based on weather and the season.
Guided Full Day Quail Hunt: For those seeking a more extended hunting experience, our full-day package includes a dedicated guide, a skilled dog, 24 quail for your pursuit, and a satisfying lunch to keep your energy up. Full-day trips span around 8 hours, commencing at 8AM, with a complimentary lunch break at noon, and concluding by 5PM.
Booking Your Quail Hunting Adventure
All hunting trips at Noontootla Creek Farms require a minimum of one hunter per guide to ensure a safe and enjoyable experience. For booking details and to secure your spot for the upcoming quail hunting season, please visit our website or give us a call. Our friendly staff will be delighted to assist you in planning your adventure and answering any questions you may have.
This quail hunting season, don't miss the chance to create lasting memories amidst the stunning landscapes of North Georgia's Blue Ridge Mountains. Noontootla Creek Farms welcomes you to embark on a journey filled with camaraderie, skill, and the thrill of the hunt. Join us as we celebrate this time-honored tradition in the heart of North Georgia's breathtaking countryside.