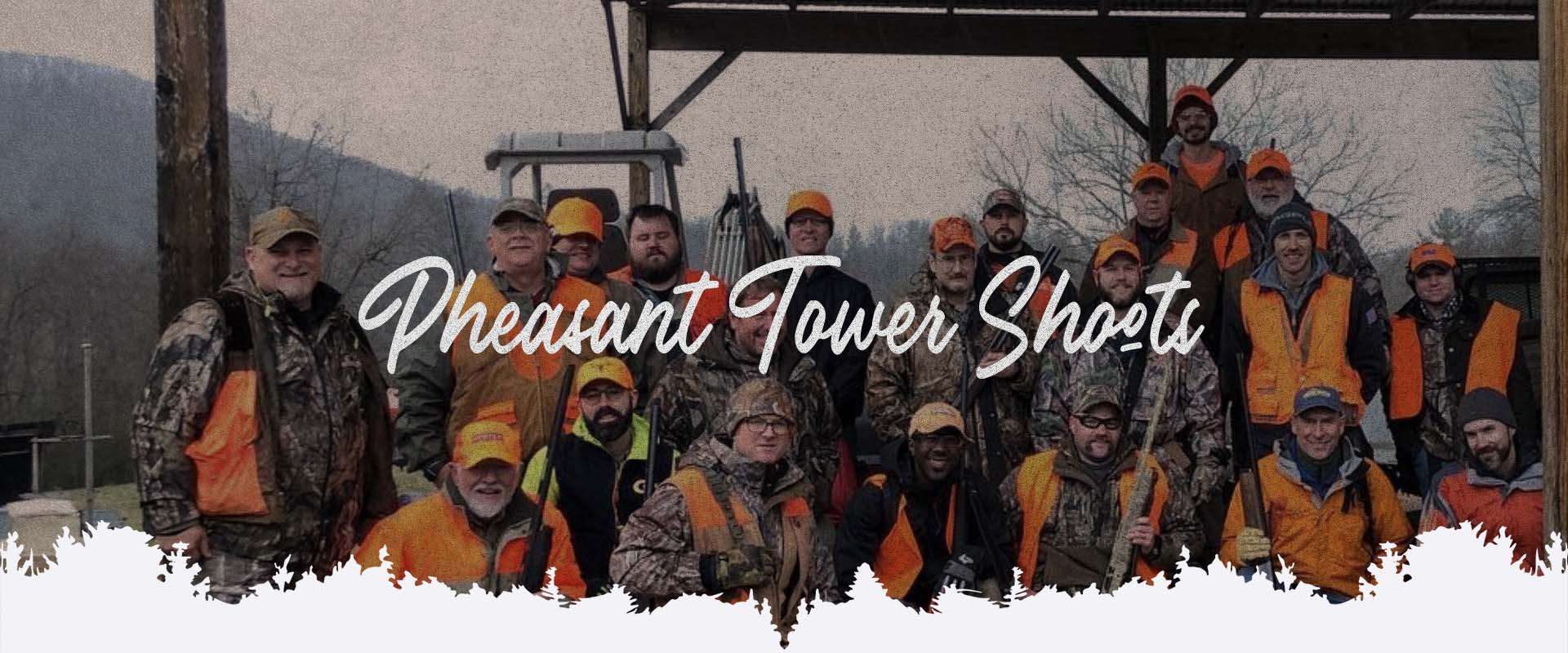 Pheasant Tower Shoots
$300 per person
January 20th, 2024
Morning Flight – FULL
Afternoon Flight – 24 Spots
February 17th, 2024
Morning Flight – FULL
Afternoon Flight – 24 Spots
Spots are limited. Includes lunch and bird cleaning.
Morning Flight will arrive at 9AM to the Pro Shop for sign in.
Afternoon will arrive at 12PM to Pro Shop for sign in.
Noontootla Creek Farms Waiver
For your convenience, we have added the Release from Liability Waiver for you to complete online before your trip.