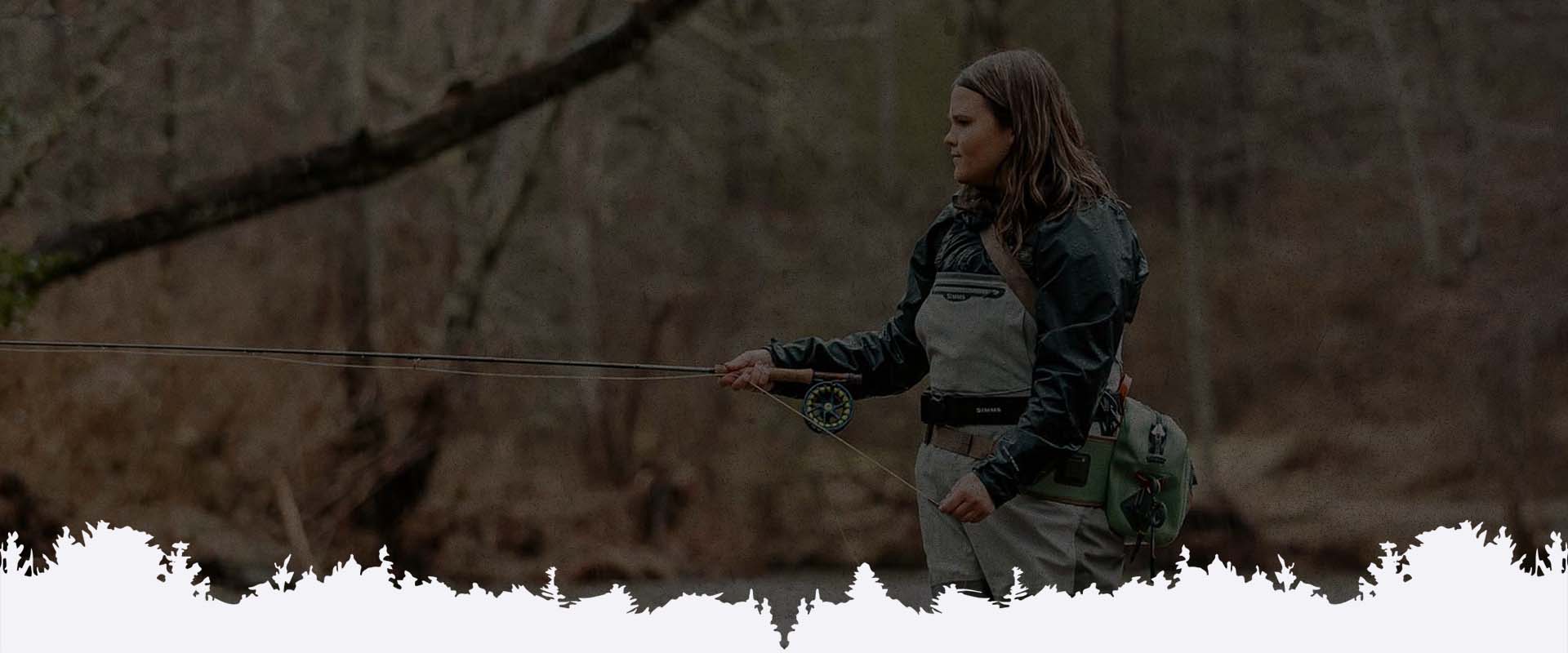 Women On The Water Retreat
November 10th – 12th, 2023
Join us for Noontootla Creek Farms Women On The Water Retreat! This all inclusive 3 day, 2 night weekend retreat is designed to suit any females that are interested in starting out in the sport or anglers looking for a community to further their knowledge in a fun & supportive atmosphere.
This weekend retreat includes an educational opportunity to learn the sport of fly fishing or advance in your skills. During your stay you will receive personalized & group instructional time on and off the water with experienced instructors Emily Owenby & Cassie Spurling. This experience will provide great opportunities with fellow women anglers to create friendships all while becoming a self sufficient fishermen. While on the retreat you will be hosted by NCF at our on site farmhouse & private water. All dining is included from some of Blue Ridge's best restaurants & caterers.
In order to provide you with the best experience availability is limited to 8 anglers total. Spots are limited and we recommend you secure your place as soon as possible.
Rates:
General Registration:  $1,300/per person
Registration Deadline is November 8th, 2023 at 5PM

About Noontootla Creek Farms
Noontootla Creek Farms has been family owned and operated since 1954. We offer guided fly fishing, guided bird hunting, sporting clays course, and farmhouse lodging. Quality Trout Water and Excellent Bird Hunts best describes Noontootla Creek Farms, a private farm located in North Georgia not far from either Ellijay, Blue Ridge, or Blairsville. While attending the Women's Retreat you will be staying on site at our farmhouse lodging. Photos and more information on your lodging can be found here.
Click Here to learn more about our farm.
Your Guides For The Weekend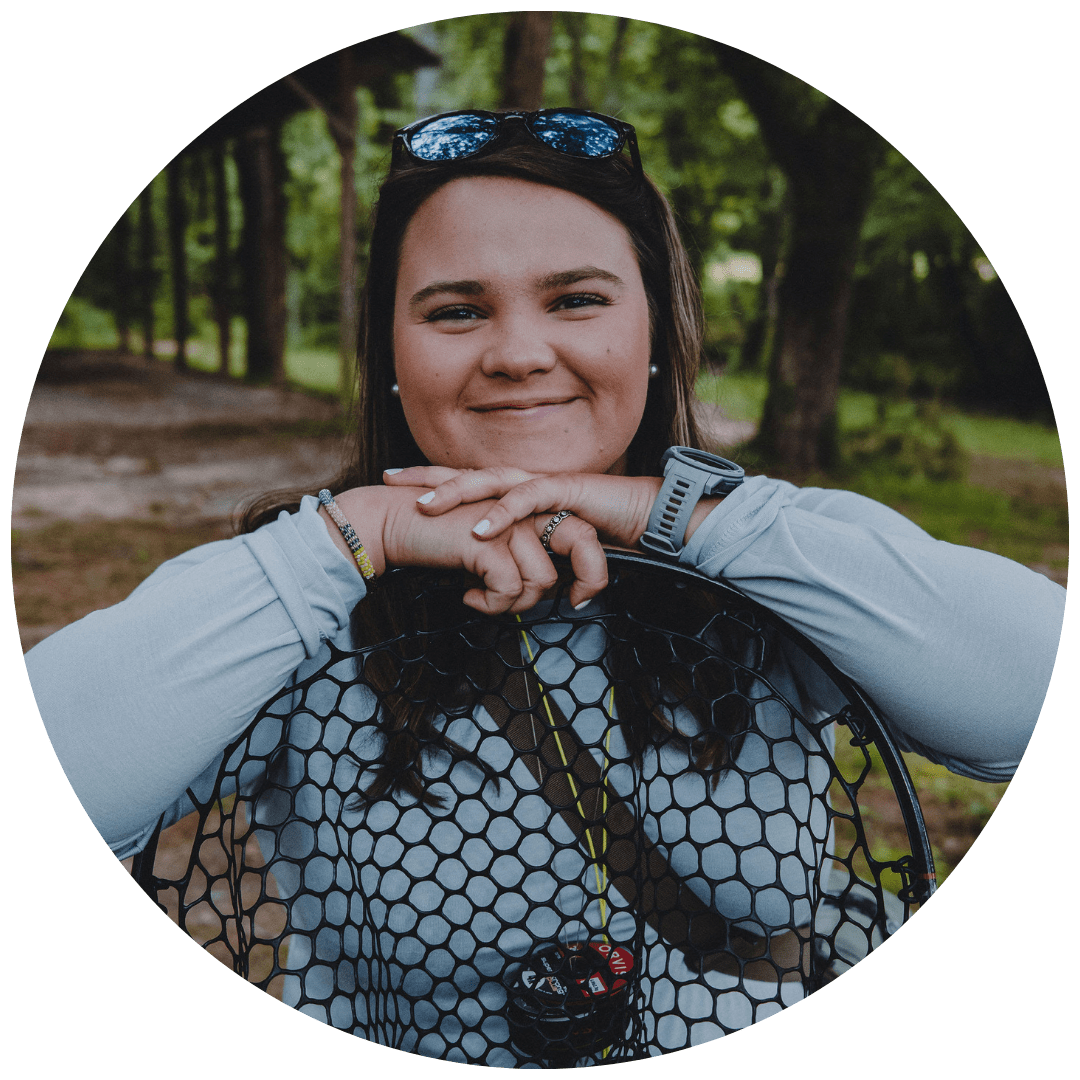 Emily Owenby
Born and raised on Noontootla Creek Farms, Emily Owenby manages all bookings, coordinating meetings & events, and communicating with guides & outfitters. If you can't find Emily in the office, you'll find her in the water guiding a trip of her own. She attended Montana Fishing Guide School in April of 2021 and is licensed to guide there as well. Growing up on Noontootla Creek has given her a unique perspective of the water she lives & works on, always ensuring her clients have a great time as she shares her home with them. As a guide, she prioritizes learning technique all while teaching her clients to be conservationists through fly fishing. Emily attends the University of North Georgia, studying Business Administration & Environmental Science in hopes of running the family business full time someday. With a passion for the Noontootla watershed, Emily and a fellow guide have founded the Noontootla Conservation Initiative in order to conserve and protect her home waters. As the fourth generation of NCF, Emily strives to sustain this property and watershed for as long as she can, as well as she can.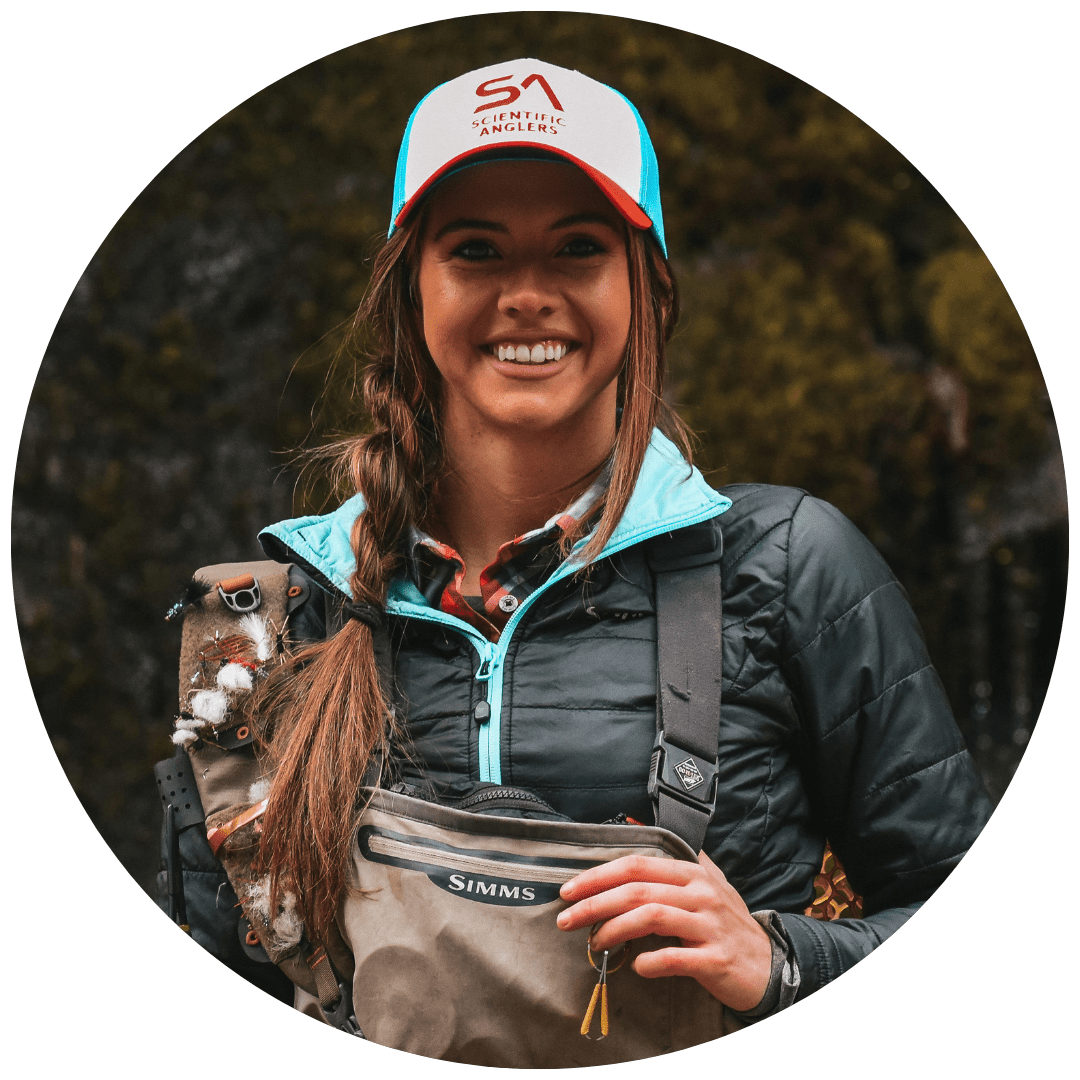 Cassie Spurling
Cassie is a fly fishing guide in North Carolina and North Georgia and has been for over 8 years now. She grew up in the mountains of western North Carolina, introduced to an outdoor lifestyle at an early age, and has been fly fishing since the age of 5 in the various rivers, streams, and lakes of western North Carolina and in the north Georgia region. As well as spending a good deal of time fishing out west. Cassie is involved with, and passionate about conservation and preserving our streams and rivers as well as ensuring a future for the sport of fly fishing for generations to come. Along with guiding Cassie has fished competitively, and attended Lee University in Cleveland, Tennessee on a fly fishing scholarship. She now resides in the mountains of North Carolina and continues to guide full time, is pursuing her CI certification with FFI, and promote the outdoor lifestyle that she is so passionate about.
Register Today!
(This form is for inquiries only. Filling out this form does not confirm or book a trip. We will respond to your inquiry within 48 hours.)
A 50% deposit will be required to confirm your booking reservation. The deposit is non–refundable. The remaining payment will be processed 24 hours before arrival.
Anglers must be 18 or older to attend.
Registration Deadline is November 8th, 2023 at 5PM
Day 1
1:00PM – Arrival
1:30PM – Meet your guides & self introduction
2:15PM – Intro to gear – waders, boots, rods, reels, nets, bags, etc.
3:15PM – Intro to casting – overhead, water haul, & roll casts
5:30PM – Recap & Questions
6:00PM – Break & clean up for dinner
6:30PM – Dinner
7:30PM – Social time: fire time, drinks, dessert, etc.
Day 2
8:00AM – Breakfast
9:00AM – Entomology lesson: creek seining & aquatic insect identification
10:00AM – Step by step instruction for setting up your outfit for a day of fishing &
learning how to adjust accordingly. Fly selection basics, knot tying, rig set up, & more
11:30AM – Questions
12:00PM – Lunch
1:00PM – Fishing time to implement our new skills
5:00PM – Free time – socialize, rest, grazing board for snacks, and clean up for dinner
6:30PM – Dinner
7:30PM – Guest Speaker for conservation talk & NCI information
Day 3
Day 3:
8:00AM – Breakfast
9:30AM – Fishing at NCF: Private wade with guide instruction & self discovery
12:00PM – Creekside lunch & last minute questions
1:00PM – Farewell!
*Subject to change – Final schedule will be provided upon arrival.