The famous question, bundled all in one honey hole just for you!
Let's assume that… Actually, we know what happens when you assume right? Starting from scratch, never heard of fishing, that's you right now reading this post.
What we are going to be doing will be outside, where the sun is, and also bugs, water, rocks, rain, wind, and an opportunity to have a freaking awesome day.
What does this mean?
This means sunscreen, a hat, sunglasses, and that you may get wet so depending on the season either quick dry or waterproof type clothing (including footwear depending on type of trip).
It may rain or be cold, so a rain jacket and an additional layer are both always a good idea!
Remember to bring too much and leave it in the truck rather than wish you had it!
Your guide should be supplying all of the rods, reels, waders, flies, leaders, tippet, and any other fishing related gear. I bet they also have extra rain jackets, a first aid kit, sodas, and other great things to make your trip more enjoyable.
Written By Trey Wall, NCF Fly Fishing Guide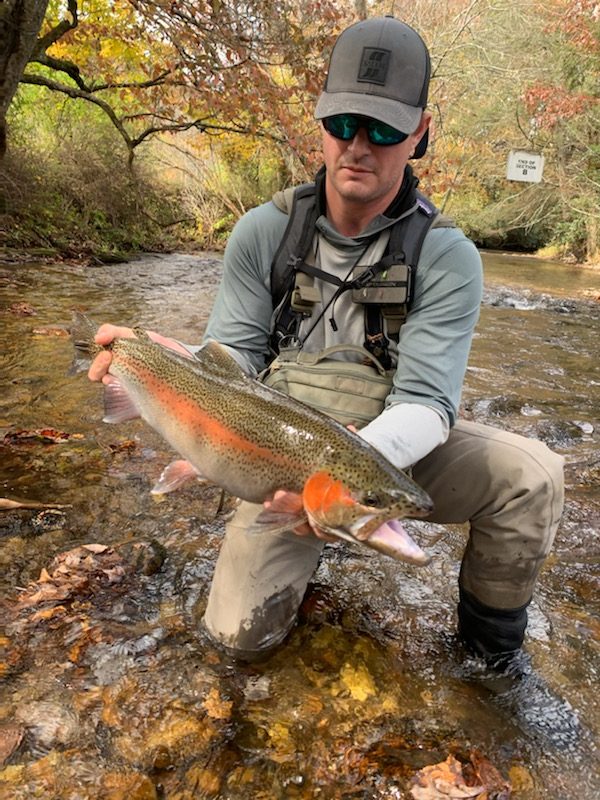 With that said, some folks prefer to use their own equipment and that's ok! Practice like you play, with a few exceptions…
If a guide requests you use a certain weight rod, listen. Oftentimes too light of a rod can make it difficult for you to make certain casts required for the day that your guide will know based on seeing where the fish are day in and day out. Also, depending on the time of year it may behoove the fish and your guide to bring them to the net quickly. High temps and stress on fish do not go well together and can often lead to dead fish–even if you don't notice it from them right away. Dead fish are hard to catch and so is a guide's job security when it keeps happening.
I know you are an excellent fly tier, and maybe we can use your flies today! Perhaps though we can't; it's not us, it's the fish. They know what they want and you paid us to tell you what they want!
Now we are clothed and equipped. Let's get into incidentals.
Camera: your guide should be able to take and send you pictures, but if you got something fancy–bring it! You could land a once in a lifetime fish.
Personal medicine: your trip will be outside and maybe a little in the middle of nowhere. Communicate your needs with your guide and make sure you bring inhalers, epipens, etc.
Wallet: these trips aren't free, and tipping a guide for a job well done is always appreciated!
Fishing license
Any good luck charms
Last but not least…….
A guided fly fishing trip is an experience in and of itself. Remember you are doing something fairly complicated in a really beautiful area; try to think about that more than the number of tangles and fish in the boat. Have a good time, take it all in, and I can assure you your guide will work their best to make it an unforgettable trip.